Traductions possibles :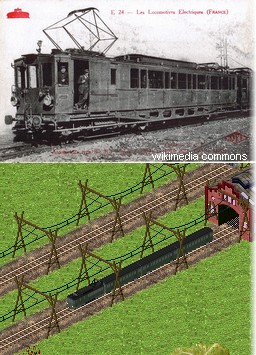 Class Z4900 were electric multiple units of the Compagnie du Midi (one of the former French rail companies) and then SNCF.
They came from Midi's series E ABD 1 to 30 which operated with a single-phase 12 kV alternative current, special to the Midi. A part of this series (Z4500) was upgraded to 1500 V DC because of a decision from the government to standardize currents of trains.
These EMUs operated in South-Western Frence, even in the Pyrenees, until 1971. They had even been used to pull freight trains. Now, the unit Z4909, which is considered a historical monument, is waiting for restoration.
Class Z4900 had only one vehicle, able to couple and to pull carriages.
Data
| Name | Speed | Power | Weight | Capacity |
| --- | --- | --- | --- | --- |
| Midi_Z4900 | 85 km/h | 910 kW | 60 t | 75 passengers |