Traductions possibles :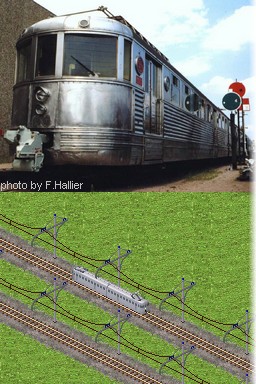 SNCF Class Z3700 is a regional EMU designed by Chemins de fer de l'état (government's rail service), then recovered by SNCF.
These trains were created for the electrification of Paris - Le Mans line. They are state of the art for their time. They are the first French trains made out of stainless steel (Budd process), they are articulated (the central bogie is common to the two carriages), removable steps, automatic coupling. Class Z3700 had inspired post-war "inox" (stainless steel) trains (Z5100, Z5300, etc…). A Z3700 train is kept at Cité du train in Mulhouse (Eastern France).
Z3700 trainsets are composed of two self-propelled carriages, they can be coupled to form multiple units.
| Composition | Speed | Power | Weight | Capacity |
| --- | --- | --- | --- | --- |
| L+L | 130 kmph | 1.0 * 880 kW | 78 t | 206 passengers |