Traductions possibles :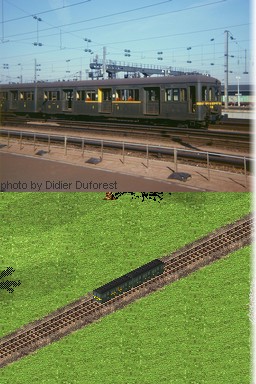 Class Z1400 are suburban EMUs used in Paris'region in the 20th century. They are the third series of EMUs dubbed "Standard".
They were used from 1924 on Western Paris'suburb lines, last ones were retired in 1979. They used a third rail electrification.
A Z1400 trainset is composed of one propelled carriage and one trailer.
| Composition | Speed | Power | Weight | Capacity |
| --- | --- | --- | --- | --- |
| L+C | 80 kmph | 1.0 * 486 kW | 96 t | 200 passengers |