Traductions possibles :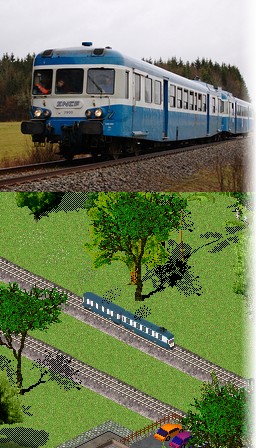 SNCF Class X2800 is a diesel railcar used between 1957 and 2009.
It's the most powerful railcar among French ones, it is designed to pull carriages and is effective in mountainous lines. It had been built by Renault, after VH railcars'series. This railcar has an electric counterpart : Class Z7100. Class X2800 were to be retired in 2003, though they served until 2009 because of a lack of reliability with classes X72500 and X73500.
X2800 can be used in multiple units up to six ones, they can also pull carriages.
Data
| Name | Speed | Power | Weight | Capacity |
| --- | --- | --- | --- | --- |
| SNCF_X2800 | 120 km/h | 426 kW | 53 t | 67 passengers |
| SNCF_XR8200 | 120 km/h | 0 kW | 12 t | 75 passengers |