Traductions possibles :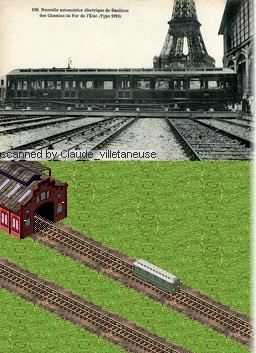 Class 1001 to 1018 were electric mutliple units of Chemins de fer de l'Etat (State's railway) in service on the Invalides'line in Paris.
These EMUs, said of the first series, preceded the EMU series dubbed "Standard" which was used in the region of Paris. They were built in 1912 and put in service in May 1913. They used to take current from a third rail. They were made out of metal, and mounted on a propelled bogie and a non-propelled one, each one having two axles.
In 1937 and 1938, they had their engines replaced and got a pantograph so as to travel under a 1500V-powered catenary. Their were re-named Class Z3600.
These EMUs had only one vehicle able to be coupled to form multiple units (they got one carriage each after their engine's replacement).
Data
| Name | Speed | Power | Weight | Capacity |
| --- | --- | --- | --- | --- |
| Etat_1001 | 70 km/h | 346 kW | 59 t | 116 passengers |